The Sundarbans, located in the delta region of the Bay of Bengal, is one of the world's largest mangrove forests and a UNESCO World Heritage Site. The Sundarbans is not just a tourist destination but also home to a large number of local communities who have lived in the area for generations.
The local life in Sundarbans is unique and fascinating. The communities living in the Sundarbans rely on the forest and its resources for their livelihood. The locals are known for their expertise in fishing, honey collection, and boat-making. Fishing is one of the main occupations of the locals, and they have developed their techniques to catch fish in the shallow waters of the delta region.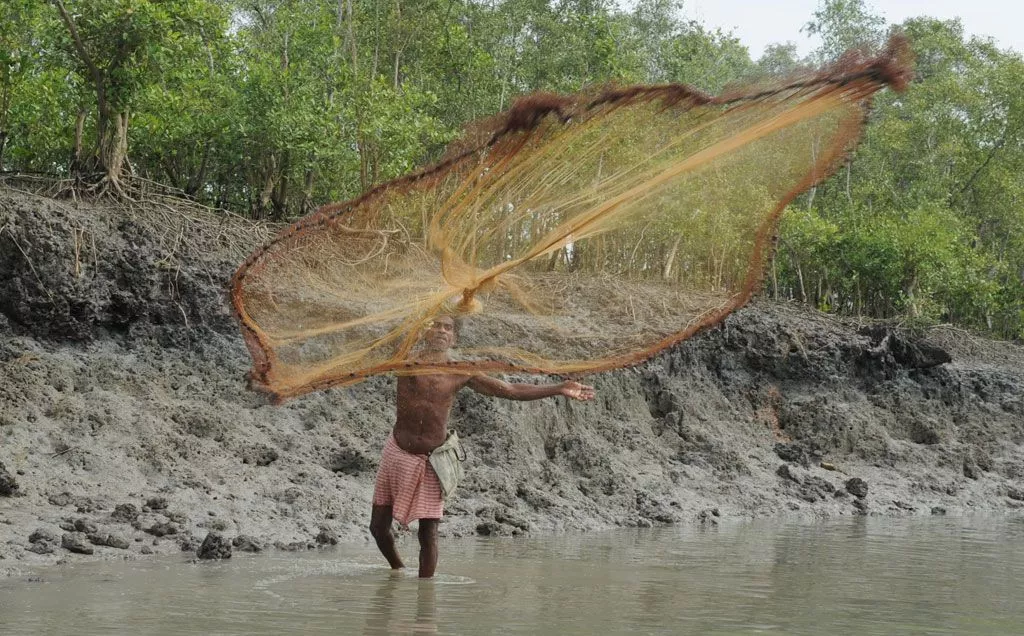 Honey collection is another important aspect of the local life in the Sundarbans. The Sundarbans is home to a large number of bees, and the honey collected from these bees is considered to be of high quality. The locals use traditional methods to collect honey, and the process is considered to be dangerous as it involves climbing high trees and dealing with bees. However, the locals have developed their techniques and are experts in honey collection.
Boat-making is another important occupation of the locals in Sundarbans. The boats made by the locals are unique and specially designed to navigate the shallow waters of the delta region. The boats are made from the wood of the Sundari tree, which is found in abundance in the Sundarbans. The locals use their expertise to carve and shape the wood to make boats that are both sturdy and efficient.
The local cuisine in Sundarbans is also unique and delicious. The cuisine is dominated by seafood, and the locals use traditional cooking methods to prepare their dishes. Some of the popular dishes in the Sundarbans include prawn malai curry, fish paturi, and chingri malaikari. The cuisine is spicy and flavorful and is a must-try for anyone visiting the area.
The local communities in Sundarbans have also developed their culture and traditions over the years. The locals celebrate various festivals throughout the year, and these festivals are an excellent opportunity for visitors to experience the local culture. Some of the popular festivals in Sundarbans include Baul Mela, Rash Mela, and Dol Purnima.
In conclusion, the local life in Sundarbans is unique and fascinating. The locals have developed their skills and expertise to make the most of the resources available in the forest. Visitors to the Sundarbans can experience the local life, cuisine, culture, and traditions and gain an understanding of how the locals have adapted to living in this beautiful and challenging environment.